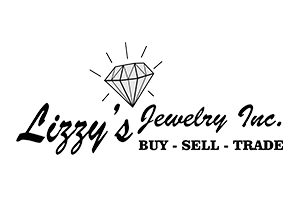 To Whom It May Concern,
In 2013 we made the decision to let Sparky Taft and Dynamic Results take over our advertising campaign and boy are we glad we did! What a dramatic difference it made to our business! With Sparky's wit and wisdom we grew our business by leaps and bounds each year! I can't begin to tell you how many customers tell us every day how they see us on TV and have followed the "Lizzy" girl(s) through the years! They even tell us they hear us on the Radio! And we aren't on the Radio!! But we don't argue!!
In 2017 our parents decided to retire and we had a BIG decision to make, close down two thriving jewelry and loan businesses or combine three into on BIG one by adding my brother Jimmy and his Pawnshop to the mix! It was a BIG deal and my heart was pounding for a few weeks but Sparky knew our family and supported the decision 100% to move forward with the NEW improved LIZZY'S JEWELRY & PAWN! He helped my brother and I come up with a great campaign and we survived through it all and came out on the other side somehow with MORE customers, MORE business and MORE opportunities!
With 2019 came store #2 in Arlington (Smokey Point) and then in 2020 we opened store #3 in Wenatchee! Yes! During a Pandemic! And who's running the Wenatchee store? My parents! Yes, that's right, Lizzy has come out of retirement to get the Wenatchee store up and running! We couldn't be happier with the success of our THREE stores and we are so thankful for Sparky and Dynamic Results for helping all our dreams come true!
If you have any questions at all regarding Sparky or Dynamic Results, do not hesitate to call Jimmy or I personally @ (360) 657-5276. We would be happy to recommend their services to any business!
With Kind Regards,
Kathi Rabel
Lizzy's Jewelry & Pawn
1050 State Ave
Marysville, WA 98270