Our TV production company, Piranha Partners, is world class! They have talent, tricks and techniques developed over 25 years that allows Piranha to provide surprisingly efficient creative content for commercial, corporate, and community organizations.
A lot of their work centers on graphics, animation, creative writing and great video.
A few of their clients world-wide include; Microsoft, Starbucks, Netflix, NASA Credit Union, nearly 600 Red Robin Restaurants, The Port of Seattle, Zulily, UW Medicine and Dynamic Results Advertising!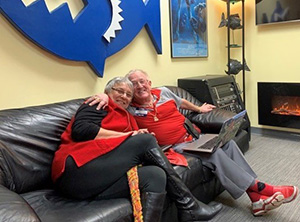 Marti Lindeman, Client Services
Over the years, Marti Lindeman worked for me three times – twice at KFOX Radio in Seattle and at KRKO.  In recent years, she has been in the digital media business before joining Piranha Productions.
A clear demonstration of how Sparky has fostered strong relationships with the talent in the industry.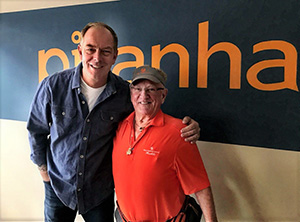 Mark Allan, President
I have known Mark casually for years. Before becoming a partner at Piranha (now Piranha Partners), Mark was an air personality at KPLZ-FM in Seattle.  I have worked closely with Mark for the past 2 1/2 years.  Piranha is a world class TV production company.
Another example of how Sparky works with the best of the best!