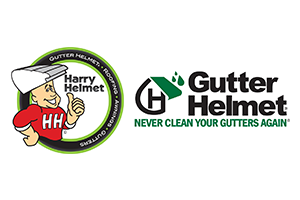 Lednor Corporation dba Gutter Helmet has been in business for 41 years. We began working with Sparky Taft at Dynamic Results Advertising over 7 years ago. At that time, we operated 7 Gutter Helmet dealerships across the country.
With Sparky's "hands on" approach to media, our growth has been spectacular. We now operate in 15+ markets coast-to-coast and have grown to be the largest privately held, family-owned and operated gutter protection company in the U.S.
We look forward to a GREAT year in 2023 working with Sparky, Dynamic Results Advertising and all our media partners and friends.
Del Thebaud
Marketing / Partner
Lednor Corporation d/b/a
Gutter Helmet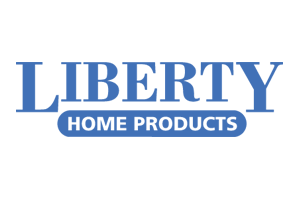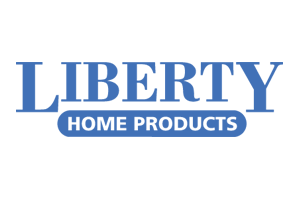 Hey Sparky,
I wanted to give you some updated data on our revenue growth in the 4+ years we've been working with you:
Our revenue has grown at a minimum of 10% year over year since we have been working with you. Our year over year growth has been over 25% in each of 2020 and 2021, and we are on track to do that again in 2022.
Based on the our first 4 months of sales this year, we are on track to have revenue around $10,000,000 in 2022. That representatives a 250% increase from when we first started with you. This is all without adding any products or new lines of business — all that growth has been here in our local market with the same products we have always offered.
Without question, our TV ads have been a driving force in this revenue growth. Customers continue to mention our TV ads more than any other form of advertising, and it has increased our brand recognition substantially.
As always, we really appreciate the hard work and great results that you have done for us.
Best,
Scott Shaffer
President
Liberty Home Products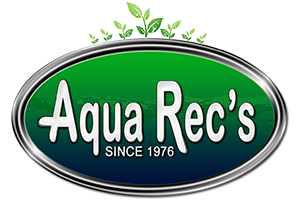 To whom it may concern,
I wanted to write this quick letter to let you know of Aqua Rec's endorsement of working with Sparky (Dynamic Results), as we (Aqua Rec's) has been in business for over 45 years and have worked with several advertising companies and people over the years. Sparky is a very honest and upfront person to work with and has tremendous ties in the industry and that shows in the value he brings to the advertising we receive. Spark is a very hard worker, hands on, and quite honestly the results are what matter to me, not to mention the knowledge he brings to the table and his willingness to prove it.
In a pandemic Covid-19 year (2020), Aqua Rec's is tremendously up for the 2020 year despite having to close one of its locations (due to the liberal area it is located in) which we did over 1.6 million of revenue in the previous year and also not having two of our largest State Shows / Events this year (Puyallup / West Washington State Fall Fair and Puyallup Spring Fair), in which we easily do over 2 million per year in sales at those two events alone. Despite losing all three of those revenue locations / events (over 3.5 million in lost revenue in previous years), our company is still significantly up for the year in sales! Much of this has to do with the advertising we have done with Dynamic Results and the work Sparky has helped us with. I am busy in my business and quite honestly don't have time (nor desire) to pour countless hours into advertising and it's nice to work with someone who basically does it all for me.
We at Aqua Re's 100% endorse using Sparky if you're considering TV advertising! If you would like to discuss my thoughts any further, please do not hesitate to call me at (253) 227-2001.
Sincerely In Service,
Chris Kovaks
General Manager / Owner
Aqua Rec's Inc.
Aqua Rec's Fireside Hearth N' Home
1407 Puyallup Ave
Tacoma, WA 98421
(253) 682-1792 (Office)
(253) 227-2001 (Cell)
(e-mail)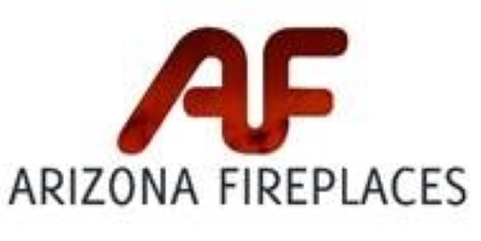 To whom it may concern,
I can't say enough about my friend and business partner Sparky Taft with Dynamic Results. In my opinion Media Agents come a dime a dozen. There is no shortage of Agents calling on most sales organizations telling the decision makers that they will grow sales because of X,Y,or Z. There is a shortage of Agents that are like Sparky. Both professionally and as a person.
I originally met Sparky working as a Sales Manager of a multi-location fireplace and hot tub store in Washington State. I had a lot to learn when it came to creating and buying TV spots. Sparky not only brought his knowledge to the table and was happy to share. But he also brought his connections. These connections run from world class Graphic Design teams to Local and National Television Executives. Its important to note, that not only does he bring all this to the table at a lower price than anyone else (I have shopped him) but he works very hard to take the coordination and busy work off your plate. To me this is worth its weight in gold. Sparky is very high energy; this energy translates to a Get-R-Done attitude that is an asset, plain and simple. 
Taking everything I have previously said into consideration. When I decided to move my family 3 states away to Arizona, I knew I would eventually work with Sparky again. I currently work as the Director of Sales at Arizona Fireplaces. When I reviewed our past TV buys prior to my landing with AF the decision was easy. Arizona Fireplace currently uses and couldn't be happier with Sparky and Dynamic Results. With both companies, I have never questioned that a large portion of our sales growth could be tied back to the advertising done with Sparky. 
Andy Doucett
Director of Sales
Arizona Fireplaces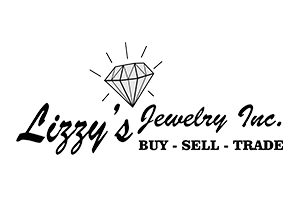 To Whom It May Concern,
In 2013 we made the decision to let Sparky Taft and Dynamic Results take over our advertising campaign and boy are we glad we did! What a dramatic difference it made to our business! With Sparky's wit and wisdom we grew our business by leaps and bounds each year! I can't begin to tell you how many customers tell us every day how they see us on TV and have followed the "Lizzy" girl(s) through the years! They even tell us they hear us on the Radio! And we aren't on the Radio!! But we don't argue!!
In 2017 our parents decided to retire and we had a BIG decision to make, close down two thriving jewelry and loan businesses or combine three into on BIG one by adding my brother Jimmy and his Pawnshop to the mix! It was a BIG deal and my heart was pounding for a few weeks but Sparky knew our family and supported the decision 100% to move forward with the NEW improved LIZZY'S JEWELRY & PAWN! He helped my brother and I come up with a great campaign and we survived through it all and came out on the other side somehow with MORE customers, MORE business and MORE opportunities!
With 2019 came store #2 in Arlington (Smokey Point) and then in 2020 we opened store #3 in Wenatchee! Yes! During a Pandemic! And who's running the Wenatchee store? My parents! Yes, that's right, Lizzy has come out of retirement to get the Wenatchee store up and running! We couldn't be happier with the success of our THREE stores and we are so thankful for Sparky and Dynamic Results for helping all our dreams come true!
If you have any questions at all regarding Sparky or Dynamic Results, do not hesitate to call Jimmy or I personally @ (360) 657-5276. We would be happy to recommend their services to any business!
With Kind Regards,
Kathi Rabel
Lizzy's Jewelry & Pawn
1050 State Ave
Marysville, WA 98270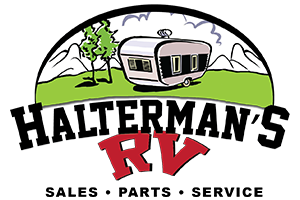 To whom it may concern,
This letter serves as an introduction and recommendation of Sparky Taft and his staff at Dynamic Results.
Sparky first came to me in the fall of 2015 to offer his assistance with my advertising needs. When Sparky and I first started talking about advertising, we knew not many people were aware of Hatlerman's. Now, I am worried about not having enough inventory to keep up with our demand!
Sparky helped us grow with his unbelievable knowledge and expertise of the advertising world without breaking the bank and keeping my best interests in mind. Never once did I feel I had to spend a bund of money outside my comfort zone to get the best results. we talked about every option and made decisions that would benefit the growth of our business the best.
Sparky truly cares about the wellbeing and success of his clients and would be a great asset for any company. His assistance comes with high recommendations from us at Halterman's RV.
Sincerely,
Justin Halterman
President
360-386-8213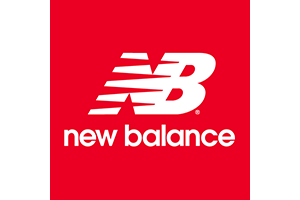 Sparky,
I want to take a minute (though you deserve more!) to thank you for the great help and insight you've provided for the marketing of our stores in Oregon & Washington. Your knowledge and experience is unmatched. We thought we had a solid marketing plan and cost structure, but you changed the game for us in a very positive way. From the production of our commercials to their placement and costs you have made us more effective, productive and profitable. The quality of the commercials is fantastic and they drive business to our stores.
Thanks so much!
Jon Gimre
Gimre's Shoes / New Balance Portland & Seattle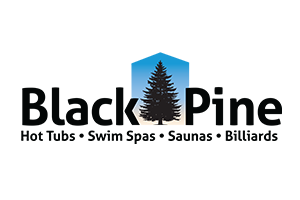 Sparky,
Michael and I wanted to thank you again for our most successful event yet! We've worked with you for many years, and we sincerely appreciate the relationship that we have developed with you. You have truly learned our business, and continue to apply your best efforts to every campaign. It goes far beyond simply getting rock bottom rates and a great value for the dollar spent on our ad buys. When we have issues with the stations and last minute changes have to be made, you are extremely diligent and active in ensuring that we do not get hurt and that the stations make good with equal or, more often, upgraded spots. You visit our events every day, and it is very evident that you genuinely care about our success. We consider you a critical team member. I mean that.
Thank you,
Khasha Mekanik
Black Pine Spa & Leisure Products 
7711 Lake Ballinger Way
Edmonds, WA  98026 
Phone 425.771-5774
Fax 425.771.5359
Cell 206.856.3946

To Whom It May Concern:
In my former positions as vice president of marketing as well Pacific Northwest regional sales manager for Pleasant Holidays (formerly Pleasant Hawaiian Holidays), I worked extensively with Sparky Taft for many years.
We met when Sparky was with a local Seattle radio station and I was a region sales representative for Pleasant Hawaiian Holidays. Although we were the largest tour operator from the U.S. serving Hawaii, the Pacific Northwest was our first major venture outside of Pleasant's core California market. My challenge was to grow this market as a precursor to a more aggressive national expansion plan.
At that time, Sparky was just leveraging his extensive radio background by starting his own advertising agency, Dynamic Results. We both had some complimentary skill sets, visions of growth, energy, and the confidence that we could work well together.
With my knowledge of the travel business and my marketing background and Sparky's marketing and sales experience and creative approach to advertising and promotion, we were very successful. Sparky's skills went well beyond traditional advertising. His tirelessly looked for opportunities to go beyond traditional forms of advertising. While other advertising agencies pitched me merely to buy my advertising through them, Sparky went several steps further. He created opportunities. He instigated cross-promotional opportunities with various businesses: outdoor and patio accessories retailers, furniture stores, restaurants, casinos, motorhome and boat dealers, and home shows, to name a few.
In addition to advertising and cross-promotions, Sparky was the primary impetus for orchestrating a joint promotion with Portland's largest radio station, where we sold almost 200 people to the Ritz-Carlton in Maui during one morning on-air broadcast. When we introduced a new charter service with American Trans Air between Seattle and Maui, Sparky arranged a media tour with the president and owner of Pleasant Holidays, where he escorted Ed Hogan to several local radio stations and orchestrated on-air interviews at most.
Of course, the proof of a successful sales and marketing campaign ultimately comes down to its effect on the bottom line. It is not the bells and whistles, but the results that count. From a small Pleasant presence in the Pacific Northwest in the late 1970s, by 1985 the Pacific Northwest accounted for almost one-third of Pleasant's west coast business, about the same as Southern California and slightly more that Northern California, both with much larger population bases.
I now work for a small but very successful retail travel agency with a very limited marketing budget, but and have kept in touch with Sparky and followed his amazing story over the years. I can truly say that he is as energetic as ever, and even more creative. I can highly recommend him as an advertising agency and as a true marketing partner.
Sincerely,
Rick Long, CTC DS
Journeys to Paradise, Leisiure Division of Continental Travel, Inc.
2737 77th Avenue SE, Suite 202
Mercer Island, WA 98040
206.230.5177 or 206.979.2042 (cell)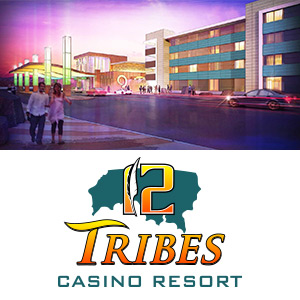 Dear Sparky Taft,
I write this letter of recommendation as a testimonial to the hard work and excellent media support you have provided for four (4) of the casinos that I have owned and/or managed over the course of the past 15 years. Your knowledge about marketing in all media outlets are in my opinion unmatched in the industry. Your tireless efforts to achieve the goals and aspirations of the casino has been inspirational. Just your work ethic alone is unparalleled, you would often text me all hours of the early morning and late evening to discuss the plans for the marketing program and make suggestions how we could improve our marketing strategy.
The rates you were able to negotiate for the casinos, not only save us money but allowed us to receive maximum exposer for bargain basement rates. Since all revenue goes to the bottom line, the savings we realized in marketing translated into greater distributions to the Tribe.
It has been my pleasure to not only watch you create your media magic but to have been the beneficiary of the savings in the two card rooms I owned. With your help and although long forgotten by the Skokomish Tribe, when I called you and told you all I had was $5,000 and two months to make enough money to convince the Council not to close the casino, you jumped in with both media feet and the casino exists today because of that effort.
When we needed to get on TV or the Radio right away because of a last-minute promotion, you were always able to accommodate our request and place us almost immediately.
Lastly, over the years I have come to know you as a person and not just as our media and marketing expert. I have appreciated your support almost throughout my career and I guess I've even become fond of your bright and colorful attire.
If you use this as a testimonial or letter of recommendation, I can say it has been my pleasure to have met you and worked with you and your company over the past fifteen (15) years. I would recommend you to any Tribe or non-Tribal entity that wants responsible media support at very reasonable rates. When you work with Dynamic Results, you get the full package and tireless support of the owner, Sparky Taft.
Sincerely,
Randy Williams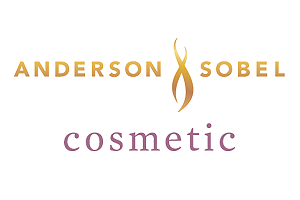 Hi Sparky,
I can't thank you enough for the years of your undivided attention and skilled television/radio media brokering. It's hard to imagine that I used to do this directly with the stations paying double for equivalent time. I do believe your technique of vertical saturation is particularly helpful for us; we do see this in our call tracking. It also allows us flexibility in spot lengths which means significant economy of scale with our budget. We've also really enjoyed your strong relationships with the stations themselves and the kindnesses, considerations, and advantages thus afforded.
Best always,
Alexander W. Sobel, DO, FAACS
1632 116th Ave NE, Suite A
Bellevue, WA 98004
425-453-9060
Vice President – American Board of Cosmetic Surgery
Immediate Past President – American Board of Facial Cosmetic Surgery
Diplomate – American Osteopathic Board of Otolaryngology – Head & Neck Surgery
Fellow – American Academy of Cosmetic Surgery
Governor – Appointed Member – Washington State Osteopathic Medical Board
Director – American Academy of Cosmetic Surgery Clinical Fellowship Training Program in Cosmetic Surgery
Adjunct Clinical Faculty – Pacific Northwest University College of Osteopathic Medicine and Kansas City University College of Osteopathic Medicine