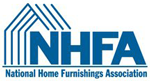 To be a successful business today, retailers must change their marketing and advertising strategies since most adults get their news and information from the the electronic media: TV, radio and Internet. However, broadcast and Internet advertising is a specialty.
Sparky Taft, Dynamic Results Media, with over 40 years of radio and television experience has just this kind of expertise. His new book, Dynamic Sales Results, describes his successful marketing techniques.
"Just spending money for advertising is not a solution. I get down to the nitty-gritty of what really works" – how to get more value and better results out of each adverting dollar.
For information about the book and the services of Dynamic Results Media, contact Sparky at sparkytaft.com.